Gluten-Free
While I was working on the updated version of my Party Time! cookbook, it was time to add a lot more recipes. As in, over 100 more recipes, to be exact. The last updated version had over 100 recipes, but the new one got bumped up to over 200! There is no shortage of party food recipes in this updated version, and adding stuffed mushrooms to the list was a must.
Sometimes it's hard to find appetizers that are naturally gluten-free, and the filling for these little cuties fall into that category. Sprinkling breadcrumbs on top is not only optional, but you can also use gluten-free breadcrumbs if you want to stick to this gluten-free trend we have going on in this recipe right here.
Even though my husband and kids aren't exactly fans of stuffed mushrooms, I'm a big sucker for them. Thankfully, my mom and mother-in-law get lured into the taste-testing process, and they both love mushrooms as well. Two grandmothers gave their stamp of approval, and that's worth gold.
Stuffed Mushrooms
12 whole fresh mushrooms
1 ½ tablespoons unsalted butter
1 tablespoon minced garlic
4 oz. cream cheese, softened
¼ cup freshly grated parmesan cheese
¼ teaspoon onion powder
Preheat oven to 350 degrees. Grease a baking sheet with cooking spray, set aside. Wipe off mushrooms with a clean damp paper towel, carefully remove stems and place mushroom caps on baking sheet. Chop stems into a fine consistency, discard the tough ends. Heat butter in a skillet on medium heat, add stems and cook until slightly tender. Add garlic, continue cooking until moisture has evaporated. In a medium size mixing bowl, combine cream cheese, parmesan, onion powder, and mushroom saute. Beat with electric mixer until well-blended.  Pipe into pastry bag and cut off tip, squeeze a heaping amount into each mushroom. Sprinkle with breadcrumbs, if desired. Place pan in oven to bake for about 20 minutes, serve warm.
TO MAKE THESE DAIRY-FREE/VEGAN, USE PLANT BUTTER, VEGAN CREAM CHEESE AND VEGAN PARMESAN, THEN SPRINKLE WITH ALMOND FLOUR!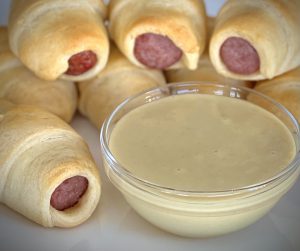 Jumbo Piggies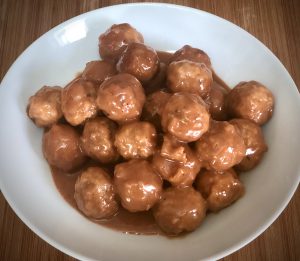 Slow Cooker BBQ Meatballs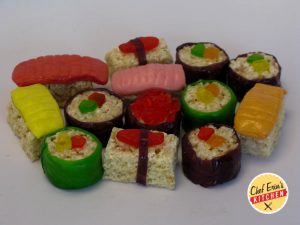 Candy Sushi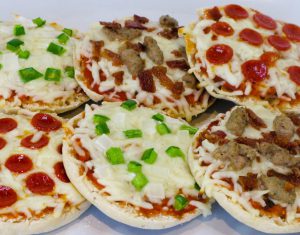 Mini Pizzas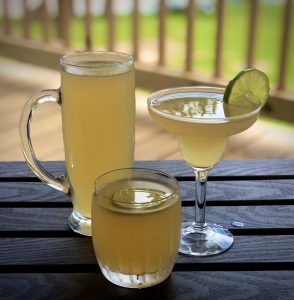 Beer Margaritas