Gluten-Free/Dairy-Free/Low-Carb/Keto/Paleo
I'm always on the lookout for quick and easy entrees during the week, and this dish has become one of our family favorites. I grew up on the coast in Surfside Beach, South Carolina, and you would be amazed at how much seafood I did not eat as a kid. My love for good seafood developed as an adult, especially after going to culinary school. Now when we go back to visit, it's become a necessity to hit one of the restaurants in Murrells Inlet on the Marshwalk. My husband's one requirement for going out to eat at the beach is that we don't eat at a chain restaurant where we can eat at home. I can definitely handle that.
The first time I made this shrimp was when we had some friends over for dinner. Their family are HUGE fans of my Gourmet Lobster Mac 'n Cheese, but my hubby asked if we could have a meat entree to go with it. Although I teased him about being high maintenance, I am incredibly glad I made it. Not only was it really easy to make, but it complimented the mac 'n cheese so incredibly well that I was thanking him for the recommendation. Good call, Sugar Boo.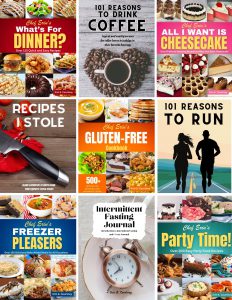 Sauteed Shrimp
1 pound fresh shrimp, peeled and de-veined
4 tablespoons unsalted butter (use ghee or plant butter for dairy-free)
1 oz. white wine or cooking sherry
1 tablespoon minced garlic
2 teaspoons Italian seasoning
1 teaspoon kosher salt
1 teaspoon paprika
1/4 teaspoon black pepper
Toss together shrimp and dry seasonings in a small mixing bowl. Melt butter in pan on medium heat, add wine and garlic. Continue cooking for 1 minute, then add shrimp. Cook shrimp until opaque and cooked through, about 2-4 minutes. Serve hot with side dishes.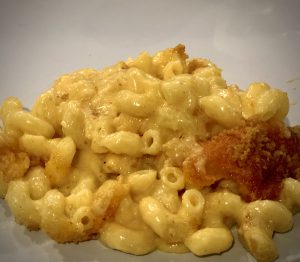 Gourmet Lobster Mac 'n Cheese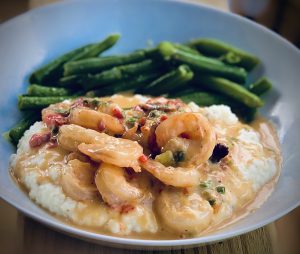 Shrimp and Grits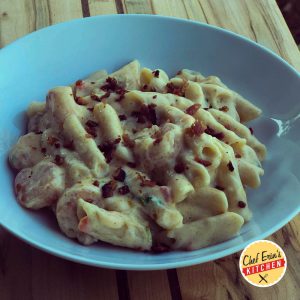 Southern Shrimp and Pasta