Pumpkin Spice season is here!!! To be honest though, I eat Pumpkin Spice muffins all year long because they are my absolute favorite. My freezer is typically packed with a variety of jumbo muffins, and they are perfect for our family on the weekends. I usually grab whatever flavors everyone wants the night before, set them on the counter, and breakfast is ready when we all wake up in the morning. All we have to do is turn on the coffee maker and I pop my muffin in the microwave for 20-30 seconds before making my belly incredibly happy.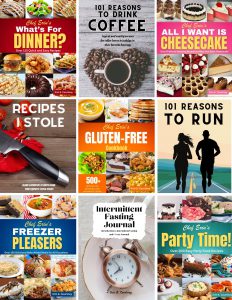 Pumpkin Spice Muffins (makes 12 jumbo muffins or 24 regular size muffins)
For the Muffins
1 box Duncan Hines yellow cake mix
15 oz. can pumpkin
1/2 cup vegetable oil
3 eggs
1 teaspoon cinnamon
*2 cups cinnamon chips and/or or chopped pecans (optional, I usually do a mix of both)
For the Streusel Topping
1/2 cup light brown sugar
1/2 cup all purpose flour
1 teaspoon cinnamon
5 tablespoons unsalted butter, melted
Preheat oven to 450 degrees. In a standing mixer or medium sizing mixing bowl, combine cake mix, pumpkin, oil, eggs, and cinnamon. Beat with electric mixer at medium speed for 1-2 minutes, until well combined. Stir in cinnamon chips and/or pecans. Line 2 jumbo muffin pans with liners, distribute batter evenly into cavities. In a small mixing bowl, combine light brown sugar, flour, cinnamon, and melted butter. Toss together until combined, then sprinkle evenly over each muffin. Place pans in oven and bake for 12 minutes. Reduce oven temperature to 350 degrees, continue baking for another 20 minutes, or until toothpick inserted in muffins comes out clean. Remove pans from oven and let cool for about 5 minutes before removing muffins from pans and cooling completely on cooling racks. If you want to eat them right out of the oven, this is the time to do it!
Freezer Instructions: When muffins have cooled completely, individually wrap with plastic wrap and store in freezer. You can pull them out the night before you want to eat them to thaw at room temperature, or you can defrost them in the microwave as needed. Don't forget to remove the plastic wrap before popping in the microwave though. 🙂
*Cinnamon Chips are a specialty item that sometimes I have a hard time finding in the grocery store…so don't lose hope if you can't find them in the store. This season I had to order mine online, but if you haven't had the opportunity to try these, they are AMAZING!!!