We all have certain foods and desserts that take us bake to our childhoods with fond memories. For my husband, this particular recipe resonates with his grandmother, Nana. Last December, we lost Nana right before Christmas. She lived a long and happy life, always surrounded by family.
One of the things Nana was best known for was her incredible talent and work ethic in the kitchen when it came to both cooking and baking. It didn't matter if there were 2 people or 20 people coming over, she always made sure there was enough food to feed 40 people a five-course meal. Oh, and a meal without dessert? Unheard of! Wash your mouth out with chocolate!
Every Christmas, her children, grandchildren, and great-grandchildren came over for one of these huge meals for lunch. Most of the time, we wouldn't eat much of a breakfast before going over and would show up feeling like we hadn't eaten in 12 days to prepare for the meal we knew was coming. Afterwards, we couldn't move…but always had room for dessert.
These Butterscotch Brownies were a staple on her menu of desserts, and one of my husband's favorites. Since my kitchen situation has been so chaotic during these home renovations, he asked me to make these for him once our basement kitchen was finished. Since I haven't been baking or cooking anything that I didn't HAVE to for so many months, it was a huge relief to get back to doing what I love just for the heck of it. The great thing is that I can make a whole pan of these, cut them up and individually wrap them in plastic wrap to tuck away in the freezer for when he gets a craving for one.
Recommended Books
Butterscotch Brownies
12 oz. bag butterscotch chips
1/2 cup unsalted butter
2 cups light brown sugar
2 cups all purpose flour
2 teaspoons baking powder
1 1/2 teaspoons sea salt
4 eggs
2 teaspoons vanilla extract
Preheat oven to 350 degrees F. Combine flour, baking powder, and salt in a small mixing bowl and set aside. Melt butterscotch chips and butter in a microwave safe dish in 30 second intervals, stirring in between each interval until melted and smooth. Transfer to a mixing bowl or standing mixer, add light brown sugar and beat at medium speed with electric mixer until well combined. Add eggs and vanilla, beat just until combined. Add dry ingredients and beat again, just until combined. Line a 9×13 inch baking pan with parchment paper (hanging over edges) and coat with cooking spray. Spread brownie batter evenly into pan, place in oven and bake for 25-30 minutes. Place pan on cooling rack to cool. When brownies have cooled, pull out of pan using the edges of parchment paper and transfer to cutting board before cutting into pieces with a sharp knife.  Store in airtight container for up to 3 days.
Freezer Instructions: After you have cooled and cut brownies, wrap individually in plastic wrap and place in a ziplock bag or airtight container. Store in freezer for up to 3 months, pulling out brownies to thaw and enjoy as needed!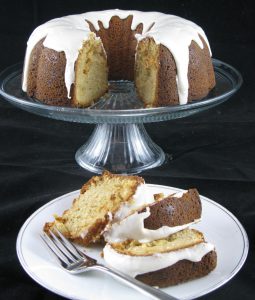 Butterscotch Blondie Bundt Cake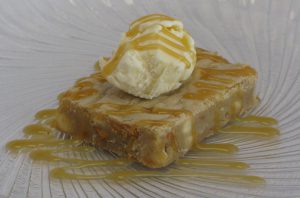 Blondies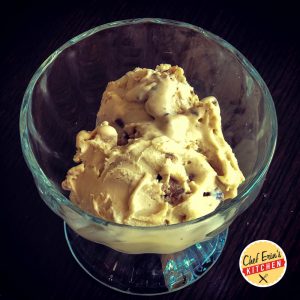 No-Churn Peanut Butter Cup Ice Cream