Gluten-Free
Eating raw cookie dough is one of life's many pleasures, and I was always chased out of the kitchen as a kid while my mom was baking. Back then, I wasn't interested in LEARNING how to bake, I was only interested in EATING everything I could get my hands on.
This recipe falls exactly in between dessert and an appetizer, and always disappears quickly as soon as people's eyes bulge with excitement when I mention Cookie Dough Dip.
(photo by Kim Byer)
Cookie Dough Dip
8 oz. cream cheese, softened
1/2 cup unsalted butter, softened
1/2 cup confectioners sugar
1/4 cup light brown sugar
1 teaspoon vanilla
1 cup mini chocolate chips
In a medium size mixing bowl, combine cream cheese and butter. Beat with electric mixer at medium speed until creamy. Add both sugars and vanilla. Continue beating at medium speed until all ingredients are well-blended and creamy. Stir in mini chocolate chips. Spoon into a small serving bowl, cover with plastic wrap and store in refrigerator for at least 1 hour before serving. Remove from refrigerator about 30 minutes before serving to let it soften. Serve with graham crackers, shortbread cookies, Nilla wafers, and/or pretzels.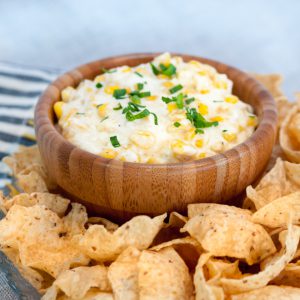 Creamy Corn Dip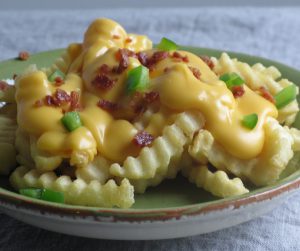 Smothered Cheese Fries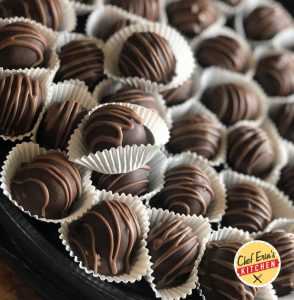 Chocolate Irish Cream Truffles