Well, Cinco de Mayo is coming up, and we all know what that means…TEQUILA!  Such a great song, I always think of the Pee Wee Herman movie when he jumps up on the bar and starts doing the dance in those big white shoes with that goofy look on his face.  Next thing you know, the bikers love him.  Maybe they'd been drinking too much tequila themselves?  Unsolved mystery.
I did have some of the el cheapo tequila in my liquor cabinet, but I decided to go on a hunt for some good quality tequila instead.  Here's what I came across.  When I walked into the liquor store, the girl up front greeted me and asked if I needed any help.  "Yeah, I need some REALLY good tequila," I told her.  "Right this way, I'll show you where the good stuff is."  Score.  As she was talking about the different brands (of course there was a price range), and I looked at the Patron Silver.  The brown eyed baker used it on her site, and she made a very valid point about using high quality liquor.  There's a reason it's more expensive, and it's because it tastes so much better…which is extremely important in baking.  The girl at the liquor store pointed to the Patron and said, "That stuff is really smooth, definitely the best."  I'll take it.  When I told her what I was making, her eyes lit up.  As very well they should have, because these cupcakes were awesome. When I don't feel like dropping the money on a bottle of Patron, 1800 Silver is my go-to!
Honestly, I was only going to eat half of the cupcake and save the rest for my husband to try…but after biting into my half, chewing, swallowing and grunting over how good it was…I ended up finishing the rest of it off, trying to justify that I needed to make an accurate judgement on how good it tasted by eating the whole thing.  That's my excuse, and I'm sticking to it.
If you're looking for more Cinco de Mayo recipes, check these out!
Margarita Cupcakes
For the Cupcakes
1 box Duncan Hines white cake mix
1 small box lime Jello
4 eggs
3/4 cup oil
1/2 cup tequila
8 oz. sour cream
1 teaspoon salt
Combine all ingredients in a medium size mixing bowl or standing mixer and mix at medium speed for 1-2 minutes.  Use a medium cookie scoop to distribute batter into lined cupcake pan (filling about 2/3 way full) and bake at 350 degrees for 23-24 minutes.  Cool completely on cooling racks, then brush tequila on tops of cupcakes.  Let the alcohol dry, then top with icing.
For the Icing 
2 sticks butter, softened
1 cup vegetable shortening
2 lbs. powdered sugar
1/2 teaspoon salt
1/4 cup tequila
1/4 cup non-alcoholic margarita mix
Beat butter and shortening at medium speed for 3-4 minutes. Add remaining ingredients and continue mixing for another 3-4 minutes. Spoon into pastry bag fitted with cake decorating tip and pipe on top of cupcakes. Garnish with green sprinkles and colorful straws.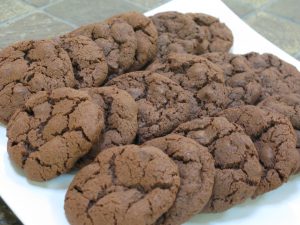 Cayenne Chocolate Cookies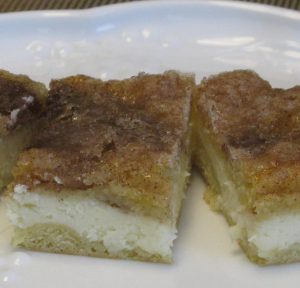 Sopapilla Cheesecake Pie