Easter is quickly approaching, and I'm all about fruity cakes that are packed with flavor. This sparked the idea for a Lemon Blueberry Cake with Lemon Cream Cheese Icing, but here's the catch…I wanted extra blueberry preserves WITH the lemon cream cheese icing in between the layers of cake. So, here we are.
I recently started making these short little recipe videos, because personally I can't stop watching them all over Facebook. It's incredible how addictive it is to watch these videos, and the next thing you know, you've watched 30 of them…and now you want to eat every single thing you can get your hands on. Am I alone with this problem??
When I made the video and took a bite, I muttered a few words and picked up the phone to call my mom and tell her how incredible it tasted. The cake alone is delicious, but when you throw in the extra blueberry preserves with lemon cream cheese icing, I was DONE. When I told her this cake was going with me to my in-laws' house the next day for dinner, that ended up as an invitation for her and my dad to join us.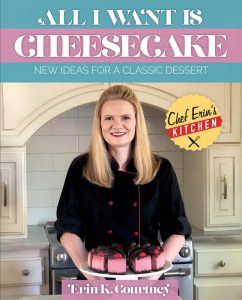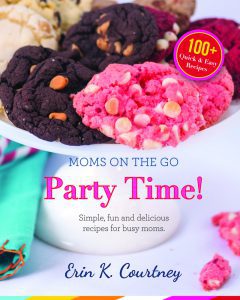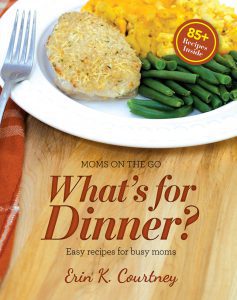 Lemon Blueberry Cake
1 box Duncan Hines yellow cake mix
1 small box instant lemon pudding mix
zest from 2 lemons
3/4 cup vegetable oil
1/2 cup lemon juice
8 oz. sour cream
1 cup blueberries, lightly tossed in flour (this keeps the blueberries from sinking during the baking process)
1 (11 oz.) jar blueberry preserves
Preheat oven to 350 degrees. Grease and flour 3 8-inch cake pans, set aside. In a medium size mixing bowl or standing mixer, combine all ingredients except blueberries and beat at medium speed for 1-2 minutes. Gently stir in blueberries, distribute batter evenly into cake pans. Bake for 28-30 minutes, until lightly browned and cake starts to pull away from side of the pan. Cool in pans for 12 minutes before turning out on cooling racks lined with paper towels to cool completely.
When layers have cooled, place one layer on cake circle or pedestal. Pipe cream cheese icing just around the edge, fill in the center with blueberry preserves, followed with a layer of cream cheese icing. Cover with another layer of cake and repeat. When the third layer is on top, cover entire cake with cream cheese icing and decorate as desired.
Lemon Cream Cheese Icing
2 (8 oz.) packages cream cheese, softened
1 cup unsalted butter, softened
zest from 1 lemon
1 tablespoon vanilla extract
5 cups confectioners sugar
Combine cream cheese and butter in medium size mixing bowl or standing mixer and beat at medium speed for 2-3 minutes, until smooth. Add vanilla extract and powdered sugar, continue beating for another 2-3 minutes. Decorate cake with icing, store cake in refrigerator until ready to serve.
Like this? Try these!
Chocolate Covered Strawberry Cheesecake