Gluten-Free/Dairy-Free/Plant-Based/Vegan
I have a confession to make… I am a mac 'n cheese addict. So, when I had to switch over to a plant-based diet for health issues, I had to figure out how to get my mac 'n cheese fix without buying the frozen prepared nonsense at the store. I've never been very impressed with the ones I have tried, so it was time to make it myself.
When it comes to making sauces, I am also obsessed with pureeing veggies into a sauce for maximum nutrition without sacrificing any flavor. After watching The Game Changers documentary and seeing Vegan Mac 'n Cheese, I started salivating over the thought. In fact, I'm salivating over it now just writing about it.
The first time I made this, I used WAY too much nutritional yeast. When I read that nutritional yeast gives foods a cheesy flavor, I figured the more the merrier! Not in this case. Nutritional yeast has a very strong flavor, so it doesn't take much for this to take effect. Lesson learned, and now I can't stop getting enough of this stuff on a regular basis.
When it comes to pasta, here is where you can choose your favorite. Since I'm gluten-free, I like to use either Ronzoni or Brown Rice Pasta. I have noticed that Brown Rice Pasta is more nutritional and filling, so that's typically my go-to option. Since it doesn't reheat well, I boil the pasta and heat the sauce separately when ready to eat and toss them together.
Take a wild guess what I'll be stuffing in my mouth for lunch today…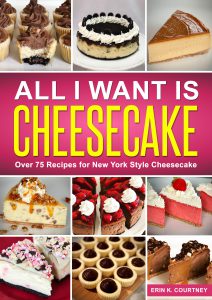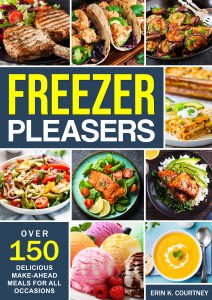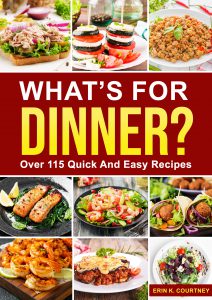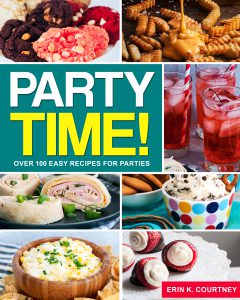 Vegan Mac 'n Cheese
1 lb. uncooked gluten-free pasta
10 oz. bag steam-in-a-bag cauliflower
3 medium carrots, peeled and diced into 1/2 inch circles
1 cup cashews, soaked overnight
1 teaspoon garlic powder
1 teaspoon onion powder
1 teaspoon paprika
3 tablespoons nutritional yeast
salt to taste (2-3 teaspoons)
3 cups unsweetened non-dairy milk (I typically use oat milk)
1 cup frozen peas, thawed (optional)
Bring water to a boil in a pot on medium/high heat, cook carrots until tender (about 15-20 minutes). While carrots are boiling, cook cauliflower in microwave according to package directions. When carrots are done cooking, drain and set aside. Drain cashews and place in blender with softened carrots, non-dairy milk, seasonings, nutritional yeast, and cauliflower. Puree until smooth (about two minutes). Cook pasta according to package directions for al dente, drain. If serving all together immediately, combine sauce, peas, and pasta. Stir together well, serve hot.
If serving for later or packaging for individual servings, stir together sauce with peas and distribute evenly into glass containers. When ready to serve, cook and drain pasta, stir together with sauce.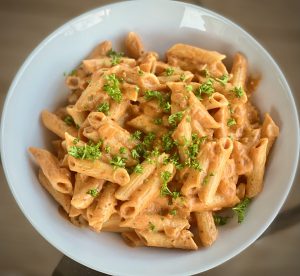 Penne alla Vodka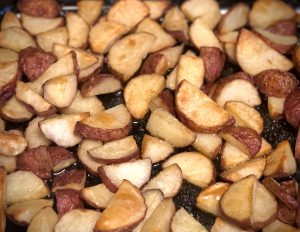 Roasted Red Potatoes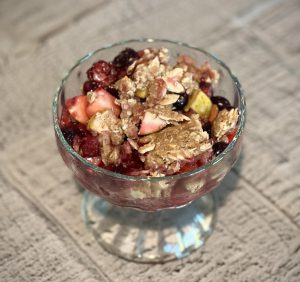 Fruit Crumble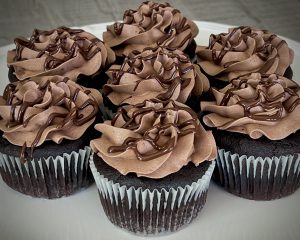 Death By Chocolate Cupcakes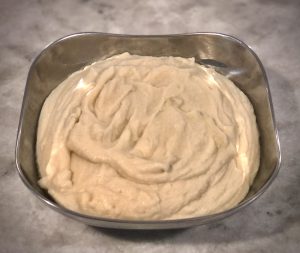 Sneaky Mashed Potatoes (with hidden cauliflower)