Gluten-Free/Dairy-Free/Vegan
These potatoes are one of my favorite healthy comfort foods. I'm a HUGE fan of potatoes, and like them in any form. Baked, fried, roasted, mashed, I've even popped some small cubes of raw potatoes to munch on during childhood when my mom would be cutting them up for dinner.
When I cook meals at home, I always make sure they're balanced with protein, carbs, and veggies. We have these potatoes quite regularly with our dinner because they're simple, healthy, and the whole family absolutely loves them. They're gluten-free, dairy-free, vegan, and Whole 30 compliant!
Oven Roasted Red Potatoes
24 oz. package red potatoes, cut into 1/2 inch chunks
1/4 cup olive oil
1/2 teaspoon sea salt*
Preheat oven to 400 degrees. Toss potatoes together with olive oil in a small mixing bowl, spread evenly into a greased 9×13 inch baking dish. Cook for 1 hour, or until golden brown and crispy.
*My kids LOVE these with just salt, because they remind them of french fries and they like to dip them in ketchup. Feel free to add other seasonings that tickle your fancy!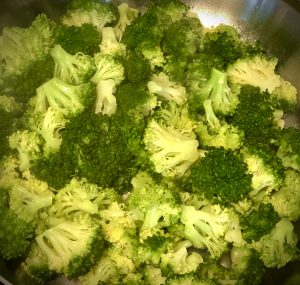 Our Favorite Broccoli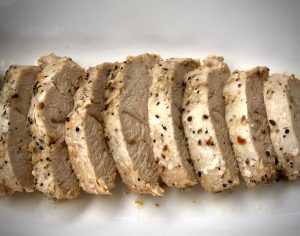 Slow Cooker Turkey Tenderloin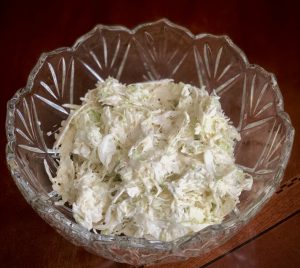 Super Simple Coleslaw