Gluten-Free/Dairy-Free/Plant-Based/Keto
Click HERE to watch the video of this recipe!
I'm a huge fan of girl-power movies, and Wonder Woman is definitely in the top five. Have you seen this movie? These Amazon women are fierce, strong, intense, and independent. Pair that with Chris Pine's baby blues and Diana's superhero strength, this movie hits all kinds of wins.
Personally, if I'm eating healthy, my day is much more positive and productive. I'm not a big fan of sitting down and eating spinach and blueberries (two big superfoods), but also know how incredibly HEALTHY these superfoods are for my body, and I ALWAYS feel good after drinking this smoothie. The balance of protein, fat, fiber, and healthy carbs give me energy and keep me going throughout the day.
This smoothie is usually my breakfast or lunch during the week, when I'm only feeding myself. It's fantastic for a meal on the go when it's easier to drink than eat, especially if you're time-challenged like me.
It's also an incredible source of fiber, and we know what fiber does for our bodies, right? You guessed it, fiber keeps our bowels moving and ready to take on the day! If you make your own green juice using a juicer, that just adds even more vitamins, nutrients, and phytochemicals that your body craves. All kinds of winning going on with this smoothie! If you have never juiced before, this book is a great place to start!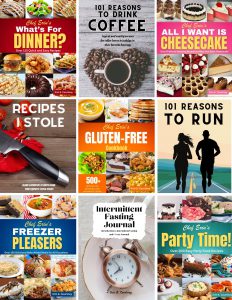 Superfood Protein Smoothie
10 oz. cold water, green juice, or non-dairy milk
1 cup frozen organic blueberries
1/2 teaspoon matcha powder
1/4 cup ground flaxseed/chia blend
1 scoop super greens
1 serving plant-based protein powder*
2 large handfuls juicing greens (spinach, kale, collards, etc.)
Combine all ingredients in a blender and puree for 1-2 minutes, until smooth. Serve in a 24 oz. Wonder Woman cup, if desired. I typically make this the night before or morning before going to work for breakfast or lunch on the go! I love storing them in 18 oz. glass bottles, so you can even make several smoothies at a time.
*I use vanilla flavored protein powder for this particular smoothie, but I use chocolate when making a peanut butter banana smoothie.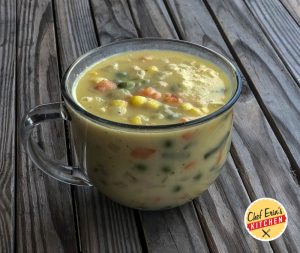 Hearty Vegetable Chowder