Click HERE to watch the video of this recipe!
Whenever I think of football and social gatherings, I think of two things that go along with it…
PIZZA AND ALCOHOL.
Since the Super Bowl is almost here, I'm ready to indulge in both. I'm a HUGE fan of easy appetizer recipes that are filling and delicious, so this is one of my favorites. It's also kid-friendly, because how many kids don't like pizza?? Plus, you get personalize the pizzas based on different preferences without ordering 6 different types, and this recipe is super quick to throw together. It's a win-win!
This recipe is in my first cookbook, Party Time! along with over 100 other really easy recipes that are perfect for parties, including: hot appetizers, cold appetizers, beverages (both kid-friendly and adult), self-serve desserts and crowd pleasing desserts!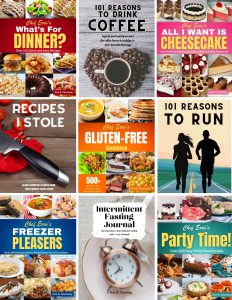 Mini Pizzas (makes 24)
12 English muffins
14 oz. jar pizza sauce
3 cups grated mozzarella cheese
4 oz. package mini pepperoni slices, onions, cooked sausage, bell peppers, mushrooms, etc.
Preheat oven to 350 degrees. Split each muffin in half and lay each piece on cookie sheets, split side up. Spread 1 tablespoon pizza sauce on each piece, followed by 2 tablespoons mozzarella cheese and your desired toppings. Bake for 12-15 minutes, or until cheese is melted. Serve warm with a really big smile.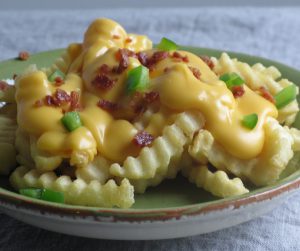 Smothered Cheese Fries