Making fudge is one of those things that can seem intimidating if you've never made it before. In all honesty, it can be…but not this recipe. If you can melt, stir, and pour, you're all set! 
I grew up on Peanut Butter Fudge, but this stuff made my knees buckle when taking a bite. I don't know about you, but I'm always on the lookout for an good, knee-buckling recipe. This is also one of those treats that is perfect for gift giving, especially this time of year if you're putting together treat boxes for loved ones during the holidays. Food is love.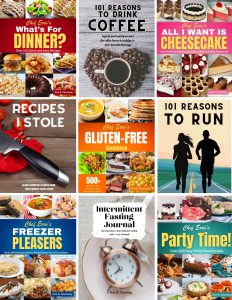 Cookies 'n Cream Fudge
18 oz. white chocolate chips
14 oz. can sweetened condensed milk
3 cups Oreo® cookies, broken into thick pieces
Line 8×8 inch square baking dish with wax paper. Melt chocolate with sweetened condensed milk in a small saucepan on low/medium heat. Stir constantly to avoid scalding the chocolate. After chocolate has melted completely and mixture is smooth, remove from heat and stir in cookie pieces.
Spoon mixture into baking dish on top of wax paper, spread into an even layer.
Place dish in refrigerator for at least 2 hours to set. Remove from fridge, turn chocolate out onto cutting board, remove wax paper, and cut into squares. Store in airtight container in refrigerator.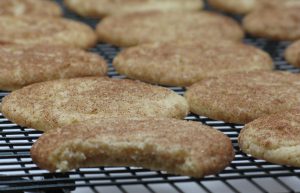 Snickerdoodles